In Defense of Hammers
Why "Right Tool for Most Jobs" beats "Right Tool for the Job"
#Tech
Read time: 8 minutes

Published:
Let's say you needed a multipurpose tool. Which of these would you pick?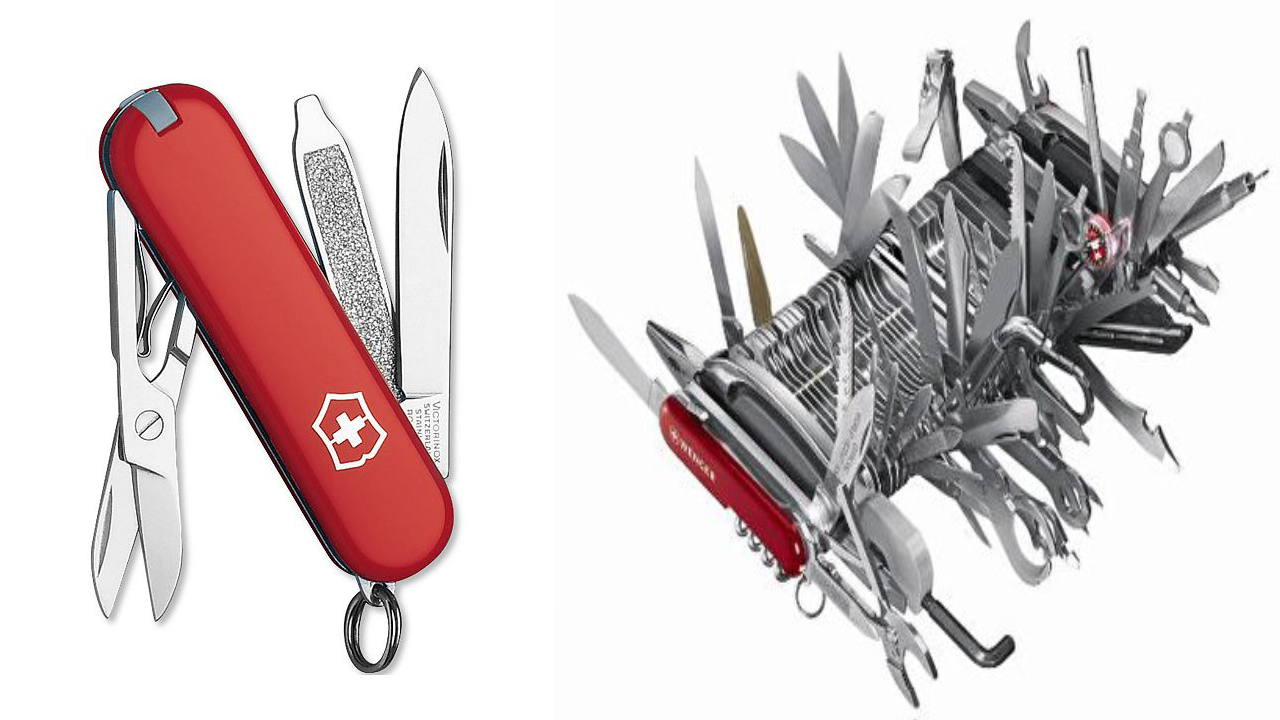 There are probably a few responses possible:
People who prefer the Right-Hand-Side (RHS) tool, who like having a thing for every scenario
People who pick the Left-Hand-Side (LHS) tool, who are fine with having a simple set of tools that does most, but not all, things
People whose first instinct is to say "it depends"
The least helpful response is "it depends", because it is often unaccompanied by a succinct assessment of tradeoffs. Worse, you could get a listing of tradeoffs, but it is unweighted, presented as though the tradeoffs were somehow equal. They're not, and the more context you give, the more obvious the choice becomes.
But I'm here to call out the RHS people as well.
---