Technical Community Builder is the Hottest New Job in Tech
What if the real product was the friends we made along the way? #dx #community
Read time: 9 minutes

Published:
This post has been discussed at further length in podcasts with GitHub's Office of the CTO and Orbit.Love.
There's a big shift going on in how developer tools companies approach their userbase. In the past week alone, I've had 3 chats with startups that all concluded with some version of:
"By the way, we're really looking to ramp up our community effort right now. If you can think of anyone who can help us build a developer community, can you send them my way?"
One week, three pings. If this isn't a big trend already, it's at least worth writing about (per my Three Strikes rule). Who builds developer communities, why are companies investing in them, and why now?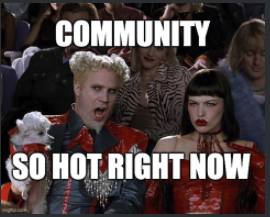 ---